Software Testing for Insurance Software
Today's IT Systems for the Insurance Industry play a very important role in how they deliver their business, how they meet customer expectations and how they comply to strict regulations.  Business Information systems must support the work of insurance agents and sales force and at the same time enable customers immediate access to their information.
This sector faces many challenges such as growing customer expectations, increased regulations and strong competitive pressure. The types of products insurance companies offer are continually evolving.
Software QA & Testing services play a critical role in the Insurance sector allowing them to develop, deliver and maintain applications that meet customer expectations and business requirements by ensuring the quality, performance and durability requirements of the applications.
Importance of QA for Insurance Software
Quality assurance is essential for insurance software and applications because of the complexity of the industry. Insurance application testing is centered around improving application security, performance, durability, and user experience. Additionally, these tests validate product compliance with industry standards and regulations, which companies must follow.
Utilizing insurance software testing services that improve these aspects allows insurers to perform necessary actions efficiently and customers' sensitive data to be protected. QA teams verify the proper working of insurance domain applications across various scenarios for comprehensive quality assurance.
The tests verify these aspects of insurance applications by identifying and offering solutions for potential defects. Additionally, testing provides solutions that improve user-friendly applications and enhance services offered by insurance professionals.
Key Components That Must be Tested
An insurance application contains software programs that allow insurers to perform necessary tasks like creating policy forms, billing policies, underwriting, and data management. Within these tasks, key components of an insurance application must be tested, from systems used before a customer's application is accepted to when customers make a claim. These critical components of insurance services include the following:
Underwriting
This insurance service component includes an underwriter determining the risks associated with providing a customer with insurance. Companies must evaluate these risks before a customer's application is accepted or rejected if the stakes are deemed too high. Insurance companies consider many factors of a customer to assess the risks of insuring them, such as driving records, medical records, income & place of residence, and even their lifestyle.
A QA team certifies a functioning and organized system for underwriting processes through testing admin and guidelines modules. Admin modules contain defined standards and industry regulations that outline the underwriting process in an organized manner so that underwriters efficiently create risk profiles. Guidelines modules provide underwriters with preset risk parameters to assess whether a customer's application is approved.
Quote System
The next phase of the insurance process begins for accepted customer applications. This step includes a carrier providing a quote to the insurance agent based on the applicant's details and associated risks. Based on the carrier's report, the agent gives the customer the expected premium rates and coverages required.
In quote systems, a QA team tests the system to validate & verify these essential points: rate structure that helps generate quotes, plans based on individual customer requirements, and when a policy goes into effect. Ensuring these systems work correctly and effectively is important for improved performance by insurance agents and for enhancing customer experience.
Case Management
Once the agent shares the quote with the customer, it is up to the customer to accept the offer. When they receive a quote, a request is sent to all carriers along with customer details. The carriers analyze that information and offer possible deals to the firm agent that shares the deals with the customer to finalize acceptance of their chosen offer and send a formal request to the carrier.
Testing of this component of insurance services establishes smooth and organized systems. These systems provide a better customer experience through quick and detailed quote offers and their benefits. Improvements in insurance services are achieved by creating tests that verify application regulation compliance and having predetermined guidelines that outline how to handle customer applications and quotes.
CRM Integration
In insurance, customer relationship management (CRM) is a solution for establishing long-lasting relationships with customers based on the requirements of insurance brokers and providers. The integration of CRM allows for an organized central database containing important customer details that remain consistent and is available to all insurance professionals in a firm.
QA teams create processes and tests that provide standardized guidelines for CRM through the following:
Consistent and Positive User Experiences That Increase Retention 

Claim-Based Assignments for Customer Placement With Agents 

Quick Solutions via Organized Layouts of Customer Data


Claim Management
Another critical component of insurance services is claims management systems, which include the process for a customer to make a claim. Companies must test the functions of these systems to ensure smooth and efficient handling of insurance claims. The aspects of claim management essential to validate include claim assessment, claim processing & transactions, maturity processing, and claim settlement payout set-up.
CelticQA Insurance Testing Solutions
Managed QA & Testing services, Test Automation and QA Consultancy to increase the competitiveness of your business.
Agile & DevOps
Maximize development speed and quality with top-notch methodologies
Automated Risk-Based Testing
Identify and prioritize areas of highest risk for thorough examination
Data Validation
Ensure accuracy and completeness of your data
Derisked Digital Transformation
Ensure a smooth and secure digital transformation
Global Delivery Model
Assure a seamless and efficient software development.
Managed Crowd Testing
Leverage a global network of testers to deliver thorough testing solutions
Seamless System Integrations
Streamline your communication between components
Insurance Software Testing Challenges & Solutions
Although testing may be daunting to an insurance company, software testing is vital for this industry. Fortunately, QA experts provide services that greatly benefit businesses and customers, including insurance application testing. However, the complexity of insurance software presents even QA testing experts with challenges. Do not worry, though, because knowledgeable teams have the experiences that provide them with solutions to testing challenges.
Testing Challenges
The most common challenges experienced by insurance software testing services are centered around people, time, resources, regulations compliance, and industry competition. These challenges include the following:
Challenge #1:

Lack of In-House Domain Expertise

Challenge #2:

Complex Databases

Challenge #3:

Compliance With Regulations

Challenge #4:

Frequent Updates & Changes

Challenge #5:

Maintaining Various Tests

Challenge #6:

Multiple Users & Roles
Testing Solutions
Each challenge faced when providing an insurance company with software testing has a solution.
Solution #1 and #2:

What an insurance company lacks in-house domain knowledge crucial to testing, QA teams make up for in years of experience that allow them to develop effective testing strategies. This experience is highly beneficial for an industry like insurance with complex databases as it enables teams to create queries and tests that organize large quantities of data.



Solution #3 and #4:

QA testing verifies that insurance software complies with industry regulations and secures sensitive customer data, like credit card info and SSNs, even with frequent updates and requirement changes. Changes to laws are inevitable, and when they happen, the proper updates to the software must happen. This frequent change poses problems for testing engineers. However, an initial understanding of product scope prepares testers and allows new behaviors to be tested with existing processes reducing the risk of new defects.



Solution #5 and #6:

QA solutions provide three goals to improve insurance software, including various testing methods for complex information handled by multiple users who perform different roles. The variability of these tests, users, and roles is challenging. Everyone will be on the same page by creating organized, defined processes and testing strategies, from the QA team to insurance agents.
In addition to the valuable accessibility to QA experts, at Celtic QA, we provide our clients with a customized approach to Quality Management and testing strategies based on their specific business and industry needs. Our tried and trusted IQSE methodology ensures that QA best practices are followed and integrated into your software development lifecycle allowing you to manage the quality of applications as they go through the production process.  Embedding the right Quality Management system into your development life cycle will allow you to scale the functionality and performance of the application as it grows and deliver compound value across the organization.
Benefits of our IQSE™ Framework
Measure Quality better through consistent status reporting and KPI tracking.​

Reduce the execution time of testing cycles.​

Increase the confidence level of testing cycles.​

I

ncrease automated test coverage.​

Enhance the current QA frameworks.​

Identify defects earlier.​

Increase productivity and QA efficiencies.​

Improve communications across the Client organization.​

Continuously look for efficiencies and areas for improvement.​


Our Mission is to guide and support our partners to optimize the return from their technology investments safely and confidently by providing them with a Quality Management program for software investments that meet customer and regulatory requirements and improve its effectiveness and efficiency on a continuous basis.
A partnership with CelitcQA solutions allows you to evolve your quality function without going through the growing pains usually experienced by companies that try to do it themselves.
Our Automation Tool Capabilities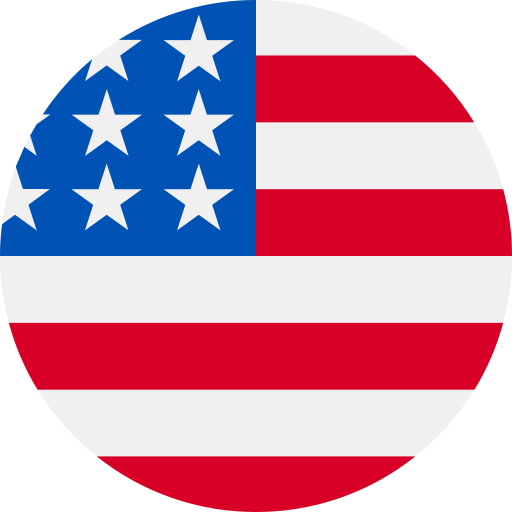 USA
Experience quality assurance with our expert QA Testing Services in the USA.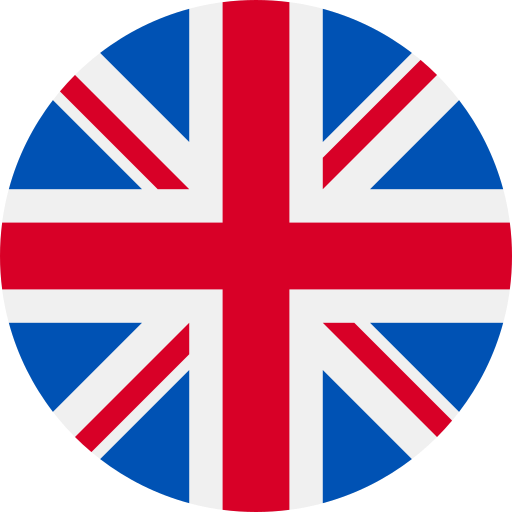 UK
Elevate your software quality with our tailored Software QA Testing Services in the UK.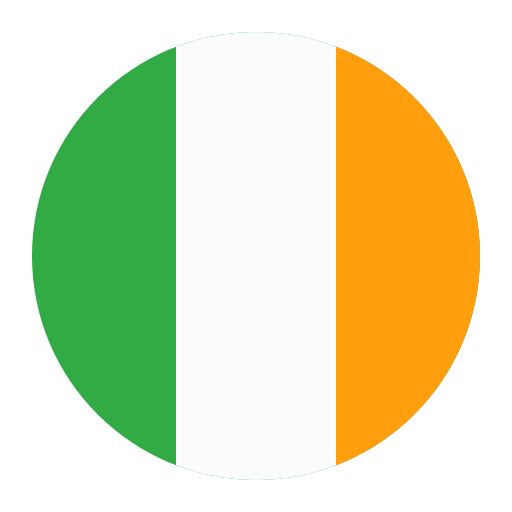 Ireland
Quality assurance for your software made easy with our experienced Software QA & Testing Services in Ireland.
QA Solutions to Your Insurance Software Testing Needs
At CelticQA Solutions, we value every partnership. Whatever your software QA or testing needs are, we encourage you to reach out and schedule a call with us.
Let's discuss your Insurance App Testing Needs
Atlanta, USA
MON – FRI: 9 AM to 5 PM
Dundalk, Ireland
MON – FRI: 9 AM to 5 PM