CRM Testing: Complete Guide to a Setup Plan, Team, and Costs
One of the top priorities for any business to be successful and competitive is its relationship with customers. Innovations in technology and its widespread use offer companies the opportunity to reach a large and diverse audience. However, simply having access to consumers is not enough for customer acquisition and retention. Customer relationship management (CRM) is crucial for creating and maintaining effective relationships with customers.
CRM software allows businesses to gain new customers and form relationships with their customers that keep them interested in what the business offers. CRM software is at the core of many business application systems.  Configuring and integrating CRM software with other vital business applications requires implementing a software quality program.  CRM testing is vital for ensuring that your chosen software functions effectively and fits with your organisation's goals and business model.
Defining & Building a CRM Testing Plan
CRM software is a beneficial tool for sales and customer service departments to manage customer interactions by providing a centralised source (or repository) for all customer data, from the personal information they give you to purchasing habits and interactions with employees. Analysis of this data provides a holistic view of customers, the customer service they receive, and how satisfied they are so you can determine your company's strengths and weaknesses to enhance your services.
The CRM systems hosting companies offer basic functions, but some level of customisation is necessary for the system to be aligned with specific companies. CRM application testing ensures the system works properly with customisations, improves workflow, and successfully integrates with other departments. Efficient testing requires extensive planning, starting with defining clear and measurable testing objectives to gauge the success of the software. 
Key Components & Steps 
The most important and broad testing areas to consider are data quality and conversion and system functionality, which include system performance, security, and usability. A testing plan is crucial because, without one, a project will descend into chaos and uncertainty. During planning, you must decide whether to handle everything in-house or outsource to a testing service. This process requires expertise and tools that not all businesses have in-house, so outsourcing is a popular investment for access to those requirements and other benefits. Whichever option you decide on, an appropriate CRM plan includes:
Testing Process Design:

Confirmation of testing requirements that are clear, measurable, and complete. A collaboration schedule for testing and development teams will ensure efforts are aligned and all teams are aware of their responsibilities.

Test Preparation:

Includes designing test strategies and establishing teams. An outsourced vendor has the teams, frameworks, and expertise to develop strategies tailored to your needs to optimise testing.

Test Launch:

Starts with setting up the testing environment and then developing test cases and scripts that are then executed, and the data from them is used to improve the CRM system.

 
Various tests are used to validate the CRM software. A key component of a testing plan includes determining which tests to use for what purposes and designating which tests are to be automated or run manually. Standard testing methods include:
Data testing:

Data is integral to any CRM system, so testing to determine its quality and validity throughout the extract-transform-load process is a priority.

Functional testing:

Test the working of the CRM software in typical workflows used by employees in sales, marketing, and management in various scenarios.

Integration testing:

CRM software works with other systems like accounting or ERP software, so this testing is done to ensure they work together seamlessly.

Performance testing:

Determines if the system can handle peak hours and high user volumes without a decrease in response time and loading speed and no defects in integrations.

Security testing:

Verifies the security measures to maintain data privacy and protect data from unauthorised external and internal access. 

Usability testing:

Validates the ability of users to interact with and use the system easily.

Regression testing:

Ensures changes or updates to the software don't disrupt the functionality or data quality. 

Automated testing:

May be implemented for different testing methods depending on requirements. Software tools are used to create and run tests without human intervention, typically for tedious or repetitive test cases.

Mobile testing:

ensures the end-user experience is not affected by using the CRM on different platforms or websites.
CRM Systems Celtic QA Test
At Celtic QA, we have over 17 years of experience providing clients in the US, UK, and Irish markets with tailored solutions that enhance the efficiency and effectiveness of various software systems across multiple industries.
When you trust your CRM testing to Celtic QA, you get access to experts that have built and implemented quality and testing programs to ensure the CRM software functions correctly and is configured and integrated flawlessly to improve workflows necessary for powerful customer relationship management. We have provided these solutions for partners with CRM platforms, including Salesforce, HubSpot, and Workforce.
Salesforce
This cloud-based CRM solution connects and improves all aspects of business with a holistic view of information, from customer interactions to complex workflows. Customer acquisition and retention are enhanced with features that streamline workflows between sales and marketing teams.

The cloud-based service provides a centralised source for important customer information that complies with data security requirements and increases productivity. Its user-friendly interface and intelligent recommendations enhance processes with easily accessible data. Additionally, there are features to monitor for any issues that might arise for a quick resolution that reduces downtime.
Hubspot
This multi-purpose software offers a CRM platform that consists of software for marketing, sales, customer service, content management, and operations with automated processes. HubSpot's CRM platform is designed to be user-friendly and features powerful integrations to enhance operations and improve customer experiences that maximise business growth and success.
Workforce
This AI-powered CRM platform offers various customization features for industry-specific requirements and solutions for seamless integration with other systems, such as enterprise systems and applications, and AI-powered scheduling recommendations for efficiency.

Workforce helps transform workflows with attendance tracking, optimised staff scheduling, productivity analytics, assured compliance with government and industry regulations, and enhanced organisational communication.
Typical Roles in CRM Testing
Many essential roles need to be filled to test CRM platforms effectively, including:
QA Manager:

Define CRM requirements in a testable way, develop a customised testing strategy, identify test management software, and manage the testing team. 

Test Engineers:

 Analyse CRM requirements to understand the specific needs of different user groups, handle CRM test cases, and report on defects found by testing.

Test Automation Architect:

Determine which test cases to automate, design the test automation framework, and select automation tools for different testing types.

Test Automation Engineers:

Implement CRM test automation scripts, report defects after analysing results, regularly collaborate with the development team to improve testing, and manage the automation of a regression test suite that maintains continuous testing within a CI/CD environment.

UX Researcher (optional):

Verify the CRM system meets user requirements, ensure mobile/web usability, and confirm the functioning of the CRM user interface.
Benefits of CRM Testing With CelticQA
Reduced Costs & Time
Effective CRM functionality, configuration and integration requires expertise, resources and investment of time to be maintained in-house. Partnering with CelticQA Solutions condenses the time to value it takes to create a flawless CRM system because we have the necessary frameworks, tools, and skills. Our strategies ensure increased efficiency and quality in every stage of the process, from designing a testing plan to executing tests and automating the appropriate cases to reducing the time and effort of testing.
Increased Collaboration
In addition to teams dedicated to quality, implementing our frameworks and testing strategies increases collaboration across your organisation. Our Quality and testing engineers ensure CRM software cross-functionality to improve the communication of systems within your organisation and with your customers. With Celtic QA, your customer satisfaction is drastically increased, helping you grow and increase revenue. When your software allows departments to collaborate better, it creates a ripple effect that benefits all aspects of your business.
Enhanced Processes
A key component of delivering healthy software is quality assurance (QA), and part of our mission at Celtic QA is to enhance your quality with our strategies, frameworks and optimisations. These enhancements ensure your CRM software is of the highest quality from the start by following best practices and helping you create a culture of excellence in your organisation, making quality everyones' job. Our experience allows us to build QA frameworks that fit your industry and business-specific requirements but are flexible to scale with you as you grow.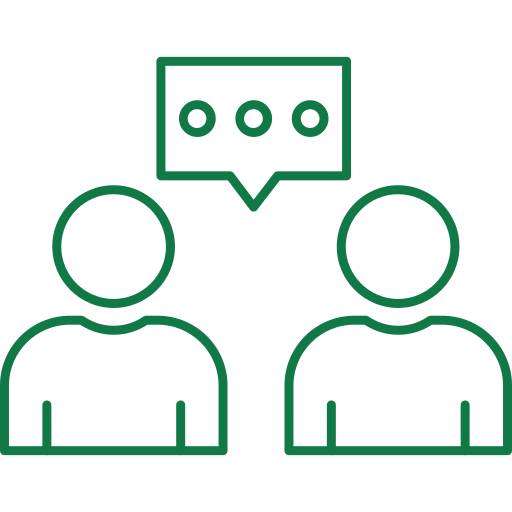 Client-Oriented Approach
While the basic requirements of delivering healthy software and testing remain the same across most projects, different systems, industries, and businesses need customised strategies to optimise their processes effectively. Celtic QA strives to take a client-oriented approach with each of our partners, getting to know their specific goals and workflows to ensure the strategies and frameworks we provide are customised. With our experience in various industries, we know what works and what doesn't, allowing us to provide you with the most effective, efficient and profitable solutions for your CRM application testing.
Various factors influence the cost of CRM testing, such as the complexity of CRM workflows, the type of CRM software used and customisations, the number of user roles and intended users, third-party integrations, and specific requirements such as security, compliance, and usability. But the most significant is the sourcing model you use, which determines how you manage the QA process and testing. The sourcing models and their cost requirements include:
In-house CRM testing:

With a QA professional, test engineers, automation engineers, testing tools, and the cost of the test environment.

One-time CRM testing partner:

Comes with testing costs, including total cases and their development and maintenance requirements, CRM test team, testing tools, and test environment.

Continuous CRM testing partne:

Comes with testing costs, including total cases and their development and maintenance, regression and CRM test automation requirements, CRM test team, testing tools, and test environment.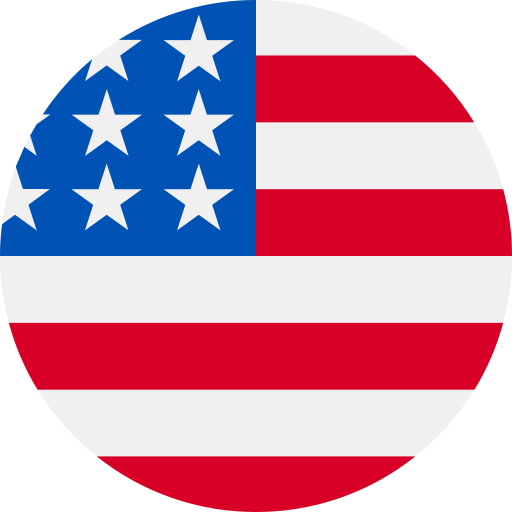 USA
Experience quality assurance with our expert QA Testing Services in the USA.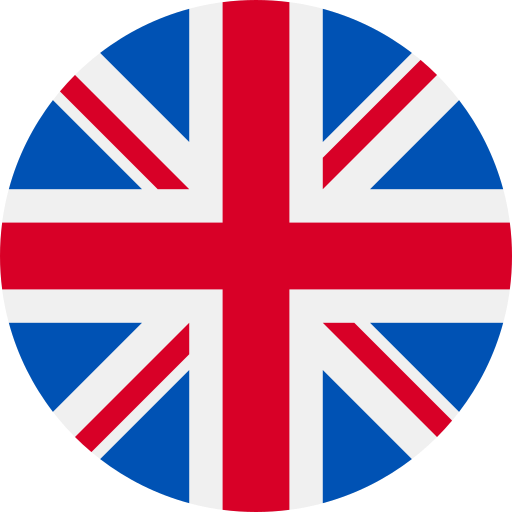 UK
Elevate your software quality with our tailored Software QA Testing Services in the UK.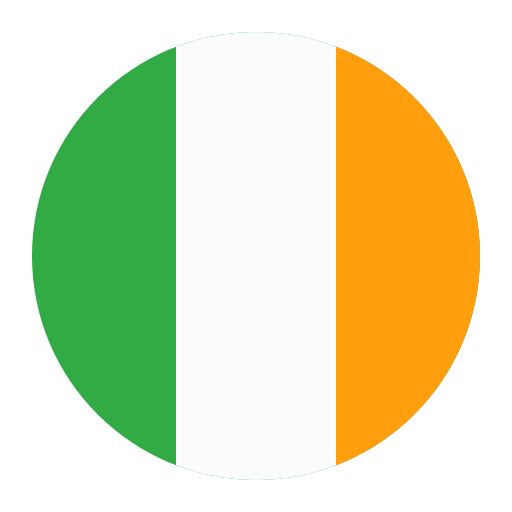 Ireland
Quality assurance for your software made easy with our experienced Software QA & Testing Services in Ireland.
If you are looking to implement a robust automation framework or concerned about your existing QA test automation and would like to know more about CelticQA's test automation services, get in touch today!
Let's discuss your CRM Testing Needs
Atlanta, USA
MON – FRI: 9 AM to 5 PM
Dundalk, Ireland
MON – FRI: 9 AM to 5 PM